AuthorBuzz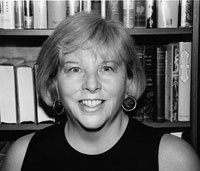 Laura Childs
Dear Reader,
When the venue for a high society wedding is a haunted house, everything goes wrong.  The bride is crazed, the maid of honor feels dishonored, and the poor groom doesn't just have cold feet — he's cold as death.  As tea shop owner Theodosia tries to make sense of this, she's in for a rude reception.  Suspects abound and Theodosia must figure out the guests — from the ghosts!
You'll love my recipes for peach scones, Scottish shortbread, and espresso bars.  Plus I'm giving away 5 free books — so write me at
laura@laurachilds.com
for a chance to win!
Watch the video here:
www.youtube.com/watch?v=sHTOTBYtYm4&feature=youtu.be
Laura Childs
www.LauraChilds.com