AuthorBuzz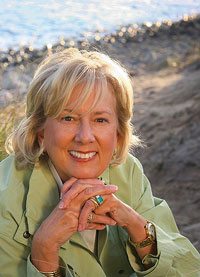 Linda Fairstein
Dear Reader,
I'm delighted to tell you that Alex Cooper and Mike Chapman are back together again in NIGHT WATCH, the 14th in this
New York Times
bestselling series of crime novels. I'll be giving away five hardcover copies — along with a bonus of the new paperback of SILENT MERCY — to readers who tell me why they look forward to seeing Coop again, or meeting her for the first time (to enter write to
linda@lindafairstein.com
) — and friend me at
www.facebook.com/LindaFairstein
.
Coop is vacationing in the South of France when she stumbles on a pile of human bones, and finds herself in the middle of a dangerous ride (quite literally) on the supposedly romantic Cote d'Azur. And then she is called back to New York to get to work on the internationally high profile investigation of a world leader charged with attacking a hotel maid in his expensive suite. Sound familiar? Well, this case takes some unexpected twists and turns.
I hope you'll take the ride with Coop and me.
Best to you all,
Linda Fairstein
www.LindaFairstein.com