AuthorBuzz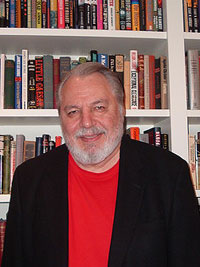 John Lutz
Dear Reader,
The new Frank Quinn novel, PULSE, takes the reader on a wild ride as a serial killer operating in Manhattan might be a copycat murderer. The killer he might be imitating is Daniel Danielle, who has been convicted of several murders but over the years almost certainly killed scores of women. Daniel was sentenced to be executed in Florida years ago, but a hurricane possibly allowed him to cheat death and kill again. The monster is dead...or is he?
I'm giving away five books. Shiny new copies of my latest thriller PULSE. Write to
marketing@kensingtonbooks.com
, or
JLutz65151@aol.com
to win!
John Lutz
www.JohnLutzOnline.com