AuthorBuzz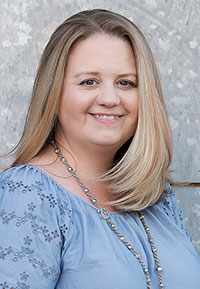 Kristen Proby
Dear Reader,
I'm so excited for EASY FOR KEEPS! This story is a part of my Boudreaux Series featuring Adam, a womanizing bar owner and Sarah, a single mom and social worker. Sparks fly between these two fiercely independent characters from page one, when Sarah and her daughter knock Adam off of his feet and make him change his mind about settling down and happily ever after.
Returning to New Orleans and the characters of the Boudreaux Series is always a treat for me. The city is rich in history and flavor, making it the perfect setting for any love story. I hope you enjoy watching Sarah and Adam fall in love!
Please write to
1001DarkNights@gmail.com
for a chance to win one of five copies.
Kristen Proby
www.1001DarkNights.com