AuthorBuzz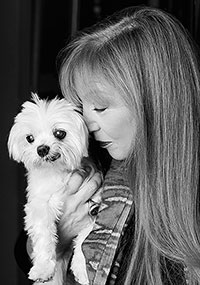 M.J. Rose
Dear Reader,
Sometimes it's a place, other times it's a person, that inspires a book. With THE LIBRARY OF LIGHT AND SHADOW it was an image of a beautiful young woman wearing a blindfold and holding a paintbrush.... and I had the idea of a woman who closed her eyes and drew portraits of her sitter's secrets. 
Travel with me to New York in 1925 and then to the South of France with some days in Paris along the way. I want to take you on a journey to the past... an unusual past filled with some familiar names — like Picasso — and some characters I've created. 
I hope you like my new novel and enter to win one of five copies. Write me at 
MJRoseWriter@gmail.com
for a chance to win.
Cheers and Happy Reading,
M.J. Rose
www.MJRose.com