AuthorBuzz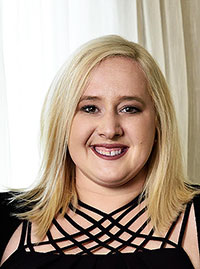 Carrie Ann Ryan
Dear Reader,
Second chances don't come easy and sometimes, for authors, it takes more than one chance for a character to shine. I adored Holly from the moment I wrote her but I knew she wasn't a Montgomery. She was too sweet, too shiny, too sparkly. Of course that meant I just had to find the right man for her. So thank you readers, for wanting more of Holly and Brody just as much as I did!
Please write to
1001DarkNights@gmail.com
for a chance to win one of five copies.
Carrie Ann Ryan
www.1001DarkNights.com