KidsBuzz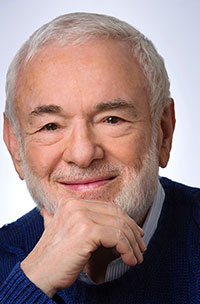 Alan C. Fox
Dear Librarians,
Like all of my bestselling books for adults (thank you), BENJI & THE 24 POUND BANANA SQUASH is based on a true story. When I was eight, I wanted to grow the biggest banana squash ever.  My first children's book was inspired by this experience.  I even have an old photo my mom took that shows me holding the gigantic squash to prove that I succeeded!
BENJI & THE 24 POUND BANANA SQUASH teaches children about patience, love, and perseverance.  It's also a garden-to-table story that illustrates how children can enjoy growing, cooking and eating healthy food.  
Email 
jane@wesmanpr.com
to enter to win a free copy. 
Alan C. Fox
BENJI & THE 24 POUND BANANA SQUASH
Included in
Booklist
's "especially notable new titles" list.
"Offers one child's particular experience of "garden to table" and may inspire other youngsters to try the same. Gratifying." —
Kirkus Reviews
"A great story of patience and perseverance." —Amber Webb, educator
"This book is a great lesson in patience as we watch Benji waiting for his squash to grow. It shows children how important it is to look after something and care for it....will make a great conversation starter with your child or student and would make a good book to read before starting a garden project with your child." —Allison Winchester, librarian
"a nice gift to a family with small children, a grandparent, or a preschool/kindergarten classroom." —Melissa Miles, elementary school educator
"A cute story to read with kids who might be working on a garden with their parents as well as to teach children where food comes from....A great book for a family library or a classroom or school." —Carla Johnson-Hicks, elementary school educator
"The theme of this book is Dream Big, but it could also be Patience is Rewarded, or From Garden to Table. It's a simple, lovely story ....The drawings are beautiful....According to a June 2017
Washington Post
article, fewer than half of grade school-level urban children understand that grocery store food comes from farms, or have even visited a farm. If you live in the city, or if your child is interested in gardening, be sure to pick up a copy of this book." —Jo Shackman, reviewer
"A great book to get kids excited about gardening and teach them about where food comes from and the slow, joyful process of growing it." —Jane Gemmill, bookseller
"A very cute introduction to gardening and showing kids the process of growing something from start to finish." —Kerri Gould, librarian
Benji & The 24 Pound Banana Squash
/ Alan C. Fox / Clavis Books
Price: $16.95 / ISBN: 978-1605373447 / Published: October, 2017
---
Alan C. Fox is one of our featured authors this week.
Click here
to view his reader comments and feel free to use them in your newsletters.