KidsBuzz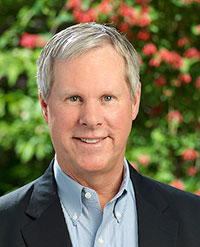 David Potter
Dear Librarians,
Since my objective with The LEFT BEHINDS series is to have modern kids, as personified by Mel, Bev, and Brandon, not only visit but also play a role in critical turning points in American history, what could be more significant than the Civil War?
ABE LINCOLN AND THE SELFIE THAT SAVED THE UNION continues the time-travel adventures of our 12-year-old heroes. Now they find themselves in Washington, DC, in July 1863 — just as the epic battle of Gettysburg is about to begin. Soon they encounter the Lincolns — Abe, Mary, and Tad, their 10-year-old son, who brings them to his "fort" on the White House roof. Ultimately they make their way to Gettysburg where they have a run-in with General Robert E. Lee himself! This time the gang is going to have make sure things turn out exactly as they're supposed to turn out — otherwise history will be changed forever!
Thank you for taking this reimagined journey with me back to another pivotal point in American history.
For a chance to win a free signed copy, email
info@davidpotterbooks.com
.
Huzzah!
David Potter
www.DavidPotterBooks.com
Twitter:
@dpotterbooks
Facebook:
/davidpotterbooks
Jet Black and the Ninja Wind
/ Leza Lowitz & Shogo Oketani / Tuttle Publishing
Price: $17.99 / ISBN: 978-4805312841 / Published: October, 2013
Ages 14+ / YA multicultural action/adventure
---
David Potter is one of our featured authors this week.
Click here
to view his reader comments and feel free to use them in your newsletters.