AuthorBuzz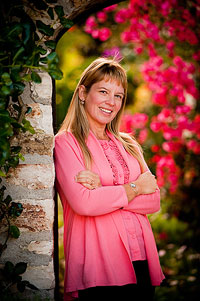 Laura Frantz
Dear Reader,
Romance and history make an unforgettable combination. In LOVE'S RECKONING, a poor Scottish apprentice is forced to honor the tradition of marrying the master's daughter – and there are two of them. When he chooses one, will the other destroy their love? I invite you to 18th-century Pennsylvania where a heritage of faith and fortitude is forged and endures for generations. My hope is that LOVE'S RECKONING wins a place in your heart and on your shelf!
Email me at
revellcontests@gmail.com
for a chance to win one of 5 free copies of LOVE'S RECKONING.
Laura Frantz
LauraFrantz.net