AuthorBuzz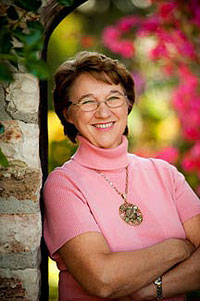 Ann H. Gabhart
Dear Reader,
People who gather to talk books are my kind of people! It's so much fun to share stories with friends.
In my new Shaker book, THE GIFTED, Jessamine can't keep from wondering about the world outside Harmony Hill — especially about worldly love. When she stumbles across an injured man in the woods, those wonderings take shape in front of her eyes, and she has to decide what are true and proper gifts.
Email me at
revellcontests@gmail.com
for a chance to win one of 5 copies of THE GIFTED.
Thanks for reading!
Ann H. Gabhart
www.AnnHGabhart.com