AuthorBuzz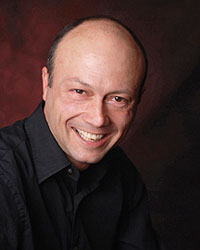 C. W. Gortner
Dear Reader,
Everyone has a secret. And secrets can be deadly. Welcome to the dangers of THE TUDOR SECRET, where a squire to the powerful Dudley family becomes a double agent to save Princess Elizabeth from a dark conspiracy — one in which the secret of his mysterious past may be revealed. Filled with the intrigue and suspense that make the Tudors one of history's most fascinating royal dynasties, this thrilling novel brings their world to life from a new perspective, introducing the spy who becomes the protector of a future queen. This is Book I of The Elizabeth I Spymaster Chronicles.
To celebrate the book's release, I'm offering four signed first editions along with a special pendant. Please e-mail
cwgortner@earthlink.net
with the subject DEAR READER to enter. The contest ends February 10, 2011. Please visit
www.CWGortner.com
for information about my books and other special features.
Thank you for reading!
With fond regards,
C.W. Gortner
"The velvet peril of Tudor England . . . never have spy and counterspy been more challenged, villains more duplicitous, and life for those in power—or hoping to be—more dangerous . . . "—Margaret George, author of
The Autobiography of Henry VIII