AuthorBuzz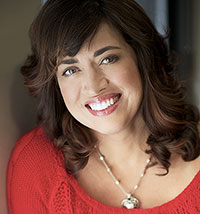 Jennifer Probst
Dear Reader,
This book is about change.
When I wrote my novel,
Searching for Perfect
, in the Searching for series, I created an older brother for my hero named Connor Dunkle. I had fun with Connor. For the first time, I didn't worry about trying to give a secondary character upstanding heroic traits, and I let him mess up a lot, taking on a bit of comic humor. Being a strong female, I was surprised that I created a man who seemed to have very little respect for the female gender.
When
Searching for Perfect
released, I was barraged by reader email requesting Connor's story. I was shocked. I had never imagined readers would even want a story for him. I told everyone politely, no, that wasn't going to happen. I never intended to write a story for Connor. I never would.
Time passed. Readers still asked. And suddenly, Mr. Connor Dunkle was bugging me about giving him his own HEA. When the opportunity came to write a novella for 1001 Dark Nights, I knew exactly what I needed to do.
Give Connor his book.
Readers inspired me. All of you believed in the ability to change and that became the theme of the book. I grew myself by writing this story. SEARCHING FOR MINE became a much more emotional journey than I anticipated. I hope I did justice to Connor and you, dear readers.
Now, for everyone new, please be assured this is a complete standalone book. There is no prior reading requirement and you can jump right in with no fear, even if you've never read a book in this series or by me!
If you do enjoy it, you may want to check out the others in the series.
I hope all of you receive everything you've been searching for, especially something you can call completely yours.
Or someone.
Please write to
1001DarkNights@gmail.com
for a chance to win one of five copies.
Jen
www.1001DarkNights.com