AuthorBuzz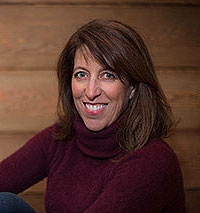 Jill Shalvis
Dear Reader,
They say life can change in an instant... 
I've always wanted to tell the tale of someone who thinks they have their life in order, only to find out that nothing is as it seems, and in fact, it's all been a lie. In LOST AND FOUND SISTERS, Quinn gets gob-smacked with a doozy of a secret and it shakes her to her very core, sending her on a doozy of a journey. But as life tends to do, it all comes down to letting it go or living it. Find out what happens in LOST AND FOUND SISTERS.
I'm giving away five books. Write
contact@jillshalvis.com
for a chance to win!
Happy Reading!
Jill Shalvis
www.JillShalvis.com