AuthorBuzz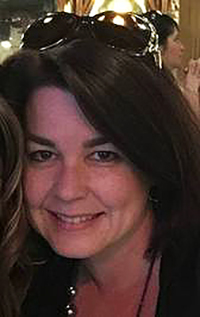 Joanna Wylde
Dear Reader,
When Shade and Mandy's story came to me, I knew it would be perfect for this series. Motorcycle club romances are about heroes who don't follow the rules. They take what they want... because they're alphas and everyone who sees them knows it.
That's Shade.
From the minute he sees Mandy, he knows what he wants and he's not afraid to take it. But he's about to learn that Mandy won't be bullied and she's not afraid to make demands of her own.
Please write to
1001DarkNights@gmail.com
for a chance to win one of five copies.
Joanna Wylde
www.1001DarkNights.com