AuthorBuzz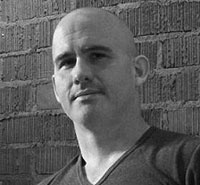 Andrew Armacost
Dear Reader,
Wesley is a twice-divorced prison guard who persuades a prisoner to strangle him for ten thousand dollars — if he can find the money. And so begins THE POOR MAN'S GUIDE TO SUICIDE, a bold black comedy about a non-custodial father who loses his will to live — and fights to get it back.
"A beautiful portrait of a decent man at the end of his rope." — Scott Phillips, bestselling author of THE ICE HARVEST
"A somber yet hopeful walk along the ledge." — Kirkus
Interested in a free copy? Send a note to
andrewarmacost@gmail.com
for a chance to win 1 of 5 copies!
Andrew Armacost
THE POOR MAN'S GUIDE TO SUICIDE