AuthorBuzz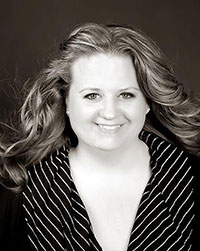 Kristen Proby
Dear Reader,
Some of us are born and raised where our souls are meant to be. And some of us have to search for where we fit in.
I loved writing both of these dynamics for these characters. Noah King has deep roots set in Cunningham Falls, Montana. He's never questioned his place in the community and is surrounded by a large, loving family.
Fallon McCarthy, on the other hand, is the complete opposite. She grew up in Chicago, raised by her grandmother, and has been moving around the country, trying to find where she fit in. And finally, in Montana, she's found home.
I can't wait for you to read this passionate, explosive love story about discovering where you belong and the journey it takes to get there!
So, sit back with a cup of tea, and enjoy!
Please write to
1001DarkNights@gmail.com
for a chance to win one of five copies.
xo,
Kristen
www.1001DarkNights.com