AuthorBuzz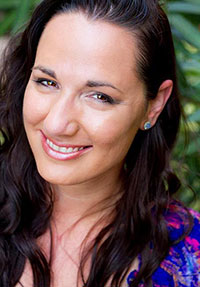 Jennifer L. Armentrout
Dear Reader,
I cannot wait for you guys to get back into the wicked world of the fae who prowl the streets of New Orleans. When I first started writing Wicked and came up with the character of the evil fae Prince, I couldn't wait to tell his story, because things aren't always how they seemed. Seeing him through Brighton's eyes has been one of the greatest stories to tell and I am so excited for you to find out what is happening with Ren, Ivy, and the Prince and Brighton. And of course, Tink too!
Please write to
1001DarkNights@gmail.com
for a chance to win one of five copies.
Thanks,
Jennifer L Armentrout
www.1001DarkNights.com