AuthorBuzz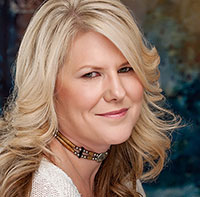 Kristen Ashley
Dear Reader,
Chaos is riding again!
Snapper is the quiet brother of the Chaos Motorcycle Club. But when the woman he loves becomes a casualty of an ongoing war, Snap has to go all in to get her to trust him...and his Club.
If you know Chaos, you know they're not big fans of any woman being used to send a message. This means they're at Snapper's back to make Rosalie a part of the Chaos family.
Please write to
1001DarkNights@gmail.com
for a chance to win one of five copies.
Happy reading!
Kristen
www.1001DarkNights.com