AuthorBuzz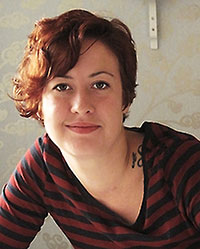 Katarina Bivald
Dear Reader,
THE READERS OF BROKEN WHEEL RECOMMEND is about an unlikely long-distance friendship between two women whose plan to meet in person after months of writing letters goes terribly awry, leaving one of them marooned in a small Iowa farm town so broken it's almost beyond repair.
It's a heartwarming reminder of how books find us, change us, and connect us.
A
New York Times
bestseller!
Send an email to
tiffany.schultz@sourcebooks.com
to win one of five copies.
Katarina Bivald
KatarinaBivald.se