AuthorBuzz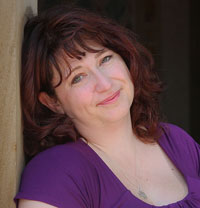 Lexi Blake
Dear Reader,
Sometimes it feels like I've been waiting to tell JT Malone's story forever. He's been around the Masters and Mercenaries universe for several years but I never found the right heroine for him. Until Nina Blunt came along. She's a no-nonsense Brit who can take care of herself. But it's so much nicer when JT takes care of her. I hope you'll enjoy this fun adventure!
Please write to
1001DarkNights@gmail.com
for a chance to win one of five copies.
Love,
Lexi
www.1001DarKnights.com