AuthorBuzz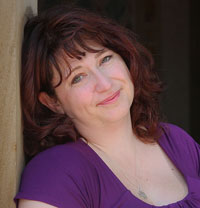 Lexi Blake
Dear Reader,
I envisioned DEVOTED as a romantic, sexier version of those old Rock Hudson/Doris Day films I grew up loving. You know the type. Handsome and a little shady, the hero plays a game with the heart of gold heroine only to find himself head over heels in love and backed into a corner of his own making. Business can be war, but love's the ultimate prize in DEVOTED. I hope you enjoy reading Flynn and Amy's sexy skirmish as much as I enjoyed writing it. 
Please write to
1001DarkNights@gmail.com
for a chance to win one of five copies.
Lexi Blake
www.1001DarKnights.com