AuthorBuzz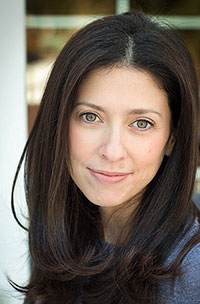 Amy Blumenfeld
Dear Reader,
Twenty-five years ago, a group of ninth-graders produced a
Saturday Night Live
-style videotape to cheer up their ailing friend. On the silver anniversary of the tape, the friends reunite but nothing goes as planned and it leads to a weekend of moral dilemmas and life-altering choices. 
Winner of the 2018 IPPY Gold Medal in Popular Fiction and International Book Award finalist for Best New Fiction, THE CAST explores the value of enduring friendships to buoy us when life plays out differently than expected. 
Kirkus
Reviews calls THE CAST "a deceptively simple tale that packs an emotional punch." And
USA Today
bestselling author Emily Liebert says, "A dazzling debut...You'll laugh, you'll cry, you'll relate. But, most of all, you'll wish it would never end."
Write to me at 
amy@amyblumenfeld.com
 for a chance to win 1 of 5 copies!
Amy Blumenfeld
www.Amyblumenfeld.com