AuthorBuzz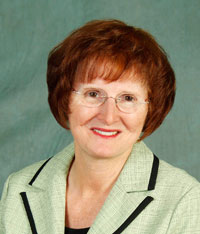 Wanda E. Brunstetter
Dear Reader,
If you were an Amish widow, what would you do to help reduce the financial burden you impose on your family?
In THE HALF-STITCHED AMISH QUILTING CLUB Emma Yoder advertises to teach a quilting class. But her ad brings the most unlikely group of beginning quilters to her home.
A troubled young woman, a struggling married couple, a widowed father, a tough-looking biker, and a preacher's wife make up the mismatched lot. But as Emma's students transform scraps of fabric into beauty, their quilt classes become life lessons. Gradually, their souls—and Emma's—are healed one stitch at a time.
  You'll find a quilt pattern inside THE HALF-STITCHED AMISH QUILTING CLUB. More exciting news: the book is being made into a musical in Shipshewana, Indiana, premiering August 24. Visit
www.WandaBrunstetter.com
for more information.
Five among you who email your postal address to
Chance2WinBooks@NancyBerland.com
by April 16 with "Amish Quilting Club" in the subject line will be mailed a copy of the book.
Wanda E. Brunstetter