AuthorBuzz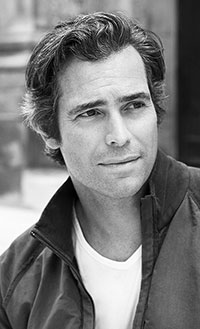 Douglas Brunt
Dear Reader,
TROPHY SON explores single sport specialization, obsessive parenting, steroids, and the behind the scenes world of professional sports. The novel paints a provocative and eye-opening portrait of tennis prodigy, Anton Stratis.
Can you learn more from fiction than from nonfiction? James Kaplan, co-author of YOU CANNOT BE SERIOUS with John McEnroe, says "TROPHY SON takes us deeper inside the modern men's game than any nonfiction account could."
Email me at
dbrunt@rocketmail.com
for a chance to win one of five copies.
Douglas Brunt
DouglasBrunt.com