AuthorBuzz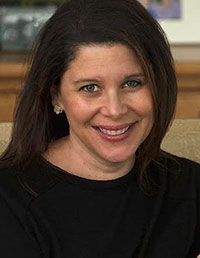 Lynda Cohen-Loigman
Dear Reader,
Since my 1947 family saga was published last March, the response has been overwhelming! One of the year's greatest thrills was when THE TWO-FAMILY HOUSE was selected as a finalist for the 2016 Goodreads Readers Choice Awards.
I've loved meeting so many of you at book clubs, libraries, and book festivals and I can't wait for more of you to discover this story. Find out what happens when two sisters-in-law give birth during a blizzard in a Brooklyn brownstone and follow the consequences of the secret choice they make that snowy night.
I'm giving away five books to readers — write to me at
lyndacohenloigman@gmail.com
for a chance to win!
Lynda Cohen Loigman
www.LyndaCohenLoigman.com