AuthorBuzz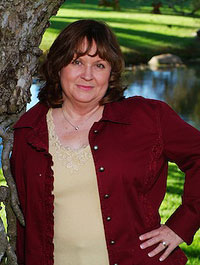 Judy Duarte
Dear Reader,
Looking for a perfect last-minute stocking stuffer for the book lovers in your life? I have just the solution for you! My newest book, CHRISTMAS ON NUTCRACKER COURT (Dafina Trade Paperback, on sale now!) is a realistic and inspirational look at the holiday season from the perspective of single mom, Carly Westbrook.
Fairbrook is a town tailor-made for Christmas, with beautiful old houses dotting quaintly named streets like Sugar Plum Lane and Nutcracker Court. But not everyone is eager for the holidays to arrive. Cash-strapped single mom Carly Westbrook worries about providing a merry Christmas for her boys. It doesn't help that they've been having run-ins with neighbor Max Tolliver, an aspiring novelist stricken with writer's block. Then there's Grant Barrows, a formerly wealthy businessman whose heart seems to have shrunk along with his bank balance.
Yet, Christmas is a season for surprises. And sometimes, the gifts we never expected turn out to be the most precious of all.
For a chance to receive one of three copies of Christmas on Nutcracker Court, e-mail
contests@nancyberland.com
.
Wishing you a season overflowing with miracles,
Judy Duarte
www.JudyDuarte.com