AuthorBuzz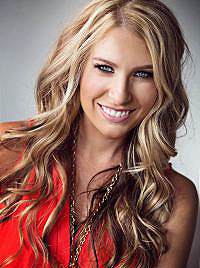 Rachel Van Dyken
Dear Reader,
Hey Readers! I'm so happy to bring you my newest mafia romance. Theirs something so angsty and fun about bringing in the fine line of love vs hate, fear vs safety, and that's what this book is all about. You'll find yourself rooting for the anti-hero; you'll find yourself justifying all of their actions even though you know it's wrong. I know you'll enjoy Vic as he tries to keep his oath to the families &@151; to stay away from the only woman who drives him insane. He'll risk his life to love her. And she'll risk hers to love him back! Enjoy!
Please write to
1001DarkNights@gmail.com
for a chance to win one of five copies.
HUGS,
RVD
www.1001DarkNights.com