AuthorBuzz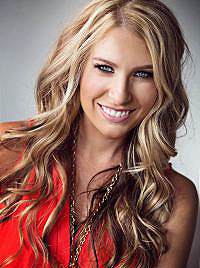 Rachel Van Dyken
Dear Reader,
Writing a single dad romance is not for the faint of heart, I had no idea how much this sexy ketchup covered guy would melt my heart... or how much I would fall in love with his three kids. After a horribly public divorce, rockstar Travis Wood goes to Seaside with his family; he not only needs to get away from the press but he's trying to do whats best for his kids. The only problem? He's in way over his head.
Between gum in hair, lego mine fields, and burnt dinner he's ready to lose it. He begs the first woman who knows how to get gum out of hair to be his nanny and the rest is history. Except, she's gorgeous, and perfect, and treats his kids like the gold they are. He swore he'd never fall again... and now, this time, it seems he's about to fall harder.
I hope you enjoy the story as much as I do!
Please write to
1001DarkNights@gmail.com
for a chance to win one of five copies.
Hugs,
RVD
www.RachelVanDykenAuthor.com