AuthorBuzz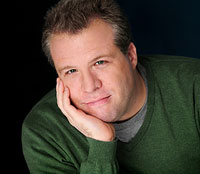 Paul Elwork
Dear Reader,
I love a good ghost story. I'm also fascinated with belief and its importance in how every one of us encounters the world. What happens when belief gets tied up in powerful emotions like fear and grief?
In my novel THE GIRL WHO WOULD SPEAK FOR THE DEAD (inspired by the true story of the Fox sisters), a twin brother and sister pretend to contact the dead through phantom knocking noises during the summer and fall of 1925. Emily and Michael Stewart practice their trick on neighborhood children interested in encountering the mystery of death and adults with much deeper emotional drives. Along the way, the twins must confront the ghosts of their own family history and navigate a present shadowed by the past. The game of contacting the dead truly becomes a matter of life and death.
In a starred review,
Publishers Weekly
described the novel as "an unforgettable portrait of individuals traumatized by death and unhinged by grief."
Kirkus Reviews
called it an "intricate yet beautifully told story."
Write me at
paul@paulelwork.com
for a chance to be one of five people to win a signed copy of THE GIRL WHO WOULD SPEAK FOR THE DEAD.
For links to reviews, short fiction, and other content, please go to
www.PaulElwork.com
.
Thanks,
Paul Elwork