AuthorBuzz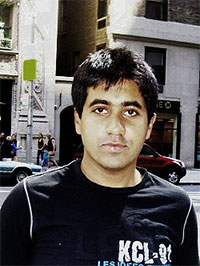 Ganesan
Dear Reader,
Are you fascinated by lost continents like Atlantis that vanished eons ago? What would happen if an extinct super-civilization arose from its grave and conquered our planet?
Fasten your seat-belt as you prepare to follow Nakul and Diane on their perilous adventure as they come face to face with a diabolical airborne kingdom from India's mythical past.
Email me at
ganesan.author@gmail.com
for a chance to win 1 of 5 signed copies of my book!
Thank you,
Ganesan
THE FALL OF TRIPURA