AuthorBuzz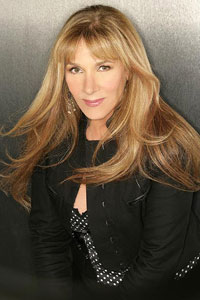 Heather Graham
Dear Reader,
HALLOW BE THE HAUNT brings back original Krewe member Jake Mallory along with Ashley Donegal — of Donegal Plantation (and Jackson Crow, field head for the Krewe!).  But, Ashley and Jake have decided to make it all legal. They never really thought about being anything but a couple, yet, in realizing they want a family, they're thinking marriage and a wedding.
Where else could they be married other than Ashley's family home, Donegal Plantation? The plantation house welcomes visitors to learn history as a bed and breakfast and — at Halloween — a haunted attraction. Coming home in October to make the last-minute plans for a November wedding may not have been such a great idea. Especially when the plantation is decked out in full Halloween regalia — and costumed killers are suddenly prowling the streets of New Orleans and throughout the neighboring countryside.
I hope that you'll enjoy this novella... and that it does contain lots of chills and thrills and mysteries for you.
Please write to
1001DarkNights@gmail.com
for a chance to win one of five copies.
Heather Graham
www.1001DarkNights.com