AuthorBuzz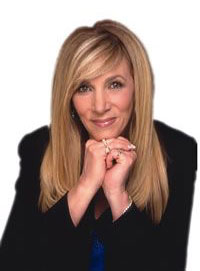 Heather Graham
Dear Reader,
I have never quite understood my love of haunted houses — since I am the world's worst coward — or, for that matter, just why I love Halloween so much.
For the Krewe of Hunters haunted has a bit of a different meaning. Maybe I enjoy working on this series so much because I would just love to be one of the Krewe: aware that life lingers on in a different form and ready to listen and learn from those who came before us.
For this Krewe story, we're heading to Salem, Massachusetts, a city I love for its history and for the way that history influenced our Founding Fathers when they did the work to create our great nation.
I hope you enjoy my Krewe Halloween visit to a very haunted house in one of America's most haunted cities.
Again, this from your basic coward.
Thank you so much for checking in.
Please write to
1001DarkNights@gmail.com
for a chance to win one of five copies.
Heather Graham
www.1001DarkNights.com