AuthorBuzz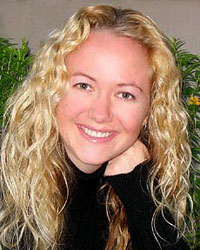 Gemma Halliday
Dear Reader,
Her name is Bond. Jamie Bond.  She drives a sleek sports car, drinks martinis, and she can spot a cheating husband from a mile away.  All of which makes her one of the most fun characters ever to write about.
My co-author, Jennifer Fischetto, and I have had a blast with her, and to show how excited we are to share her, we're giving away 5 copies of the first Jamie Bond book, UNBREAKABLE BOND.  Just send me an email with the subject line "Bond Giveaway" to win!
gemmasreadermail@gmail.com
.
Gemma Halliday
www.GemmaHalliday.com