AuthorBuzz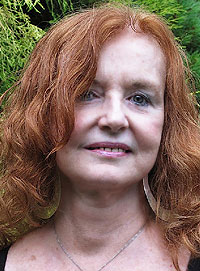 Joan Cusack Handler
Dear Reader,
The time was 1954. The Place: the Bronx. I was a very tall twelve year old — 5 feet 11-1/2 inches to be exact. I was also funny, smart, loving & resilient.
In CONFESSIONS OF JOAN THE TALL, I open the locked door of Joan's (my) adolescence and reveal what she's never shared with anyone about what inspires her, what torments her — bullying by an older brother included. CONFESSIONS records Joan's fight to understand herself against the backdrop of family, religion, blossoming sexuality, and, of course, her six foot frame.
Giveaway Offer: win 1 of 10 books. Email
joan@joancusackhandler.com
for a chance to win.
Happy Reading,
Joan Cusack Handler
www.JoanCusackHandler.com