AuthorBuzz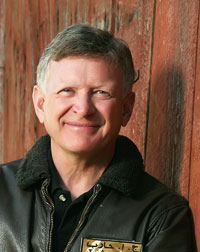 Anderson Harp
Dear Reader,
The impenetrable Pakistani mountains have offered refuge to the worst of civilization for a thousand years. Now, the world faces a new challenge. Reared from birth to harbor hatred, a lone man is about to unleash his firestorm. Time is short.
A top operator, Will Parker is embedded within his ranks to stop this disaster. But with a nuclear core on its way to America, Parker will need to go to any length to stop it.
RETRIBUTION weaves conspiracy, military intelligence, and cutting-edge technology into a classic "mission" thriller. "Forsyth and Clancy" in one! Enjoy!
Please email us for a chance to win a free signed copy at
author.andyharp@gmail.com
.
Anderson "Andy" Harp
www.AndersonHarp.net