AuthorBuzz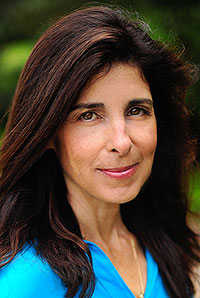 Anita Hughes
Dear Reader,
For many people, March is the time when winter has gone on forever and one starts to dream about blue skies and white sand beaches. I wrote WHITE SAND, BLUE SEA: A ST. BARTS LOVE STORY for that reason: to transport my readers to the glorious beaches of St. Barts. St Barts is often called the jewel of the Caribbean and it is known for its French inspired cuisine as well as its fantastic snorkeling and scuba diving.
To help get over the winter blues; I'm giving away copies to five lucky readers. Email me at
anita@anitahughesbooks.com
for a chance to win!
Anita Hughes
www.AnitaHughesBooks.com