AuthorBuzz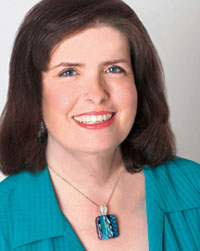 Sabrina Jeffries
Dear Reader,
All of you who've become enamored with my Hellions of Halstead Hall Regency historical series will finally learn the secret surrounding the death of the five hellions' parents in A LADY NEVER SURRENDERS, which goes on sale this week.
Always leery of marriage, Lady Celia has only two months to wed or she and her four hellion siblings will be disinherited by their grandmother. Convinced that simply getting betrothed to a wealthy, high-ranking man will save her, Celia hires dashing Bow Street Runner Jackson Pinter to investigate her potential fiancés. However, the last thing he wants is to help her find a husband, for Pinter decides to claim Celia for himself.
Five who email their name and postal address to
Contest@NancyBerland.com
will win a copy of
The Truth About Lord Stoneville
, the first book in my Hellions of Halstead Hall series.
Sabrina Jeffries
www.SabrinaJeffries.com