AuthorBuzz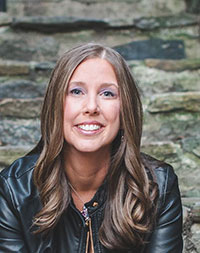 Laura Kaye
Dear Reader,
Twelve Masters, infinite fantasies. Welcome to Blasphemy...
I'm thilled to share my new EYES ON YOU! It's a standalone romance about two people desiring nothing more than to be accepted for who they really are. Wolf Henrikson is my hottest Dom yet, and Liv Foster is so fearless I can't help but admire her. Together, they're incendiary! I hope you'll grab your copy and lose yourself between the sheets...I mean pages!
Please write to
1001DarkNights@gmail.com
for a chance to win one of five copies.
Happy reading!
Laura Kaye
www.1001DarkNights.com