AuthorBuzz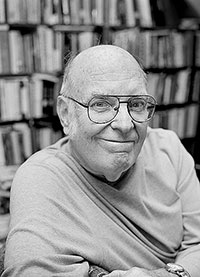 X. J. Kennedy
Dear Reader,
In this wildly comic novel, World War II has ended and, overnight, tiny St. Cassian's College has expanded to 4,000 students — mostly ex-GIs. Besides, the Newark Mafia is using the college as a front. It's a tough scene for l7-year-old apprentice mortician Moon Gogarty; Douglas Knox, a slightly alcoholic priest; and Mafia mistress Aisling Vastasi, who yearns to seduce them both.
Take a chance on one of five free copies. Just e-mail the author at
xjdmk@rcn.com
(subject: "Giveaway").
X. J. Kennedy
XJAndDorothyMKennedy.com