AuthorBuzz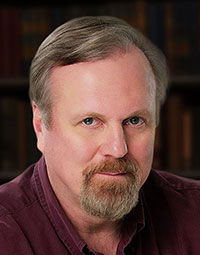 Kent Lester
Dear Reader,
THE THIRD INSTINCT continues the adventures of Dan Clifford and Rachel Sullivan as they face an even bigger threat.
While rebuilding their lives after the pandemic, they are thrust into a world of creatives empowered by technology—makers, biohackers, conspiracy theorists, cos-players, and phone hackers. They must decipher the truth in a war of deception that has raged for two thousand years. It will take insight into the third basic human instinct to find the answer.
James Rollins says, "Lester takes the best of Clive Cussler and Michael Crichton to carve out his own unique genre, one that left me breathless with awe. Here is a story told with exacting detail, with a ripped-from-the-headlines authenticity and immediacy, all wrapped in an exciting adventure that travels the globe at breakneck speeds."
Email
the.third.instinct@gmail.com
with the subject line "The Third Instinct giveaway" for a chance to win one of five books being given away.
Kent Lester
www.KentLester.com