AuthorBuzz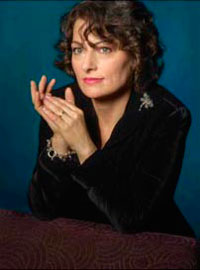 Katia Lief
Dear Reader,
Two summers ago, my family and I traveled to Sardinia, an island off the southern coast of Italy. The haunting beauty of this far away place inspired the setting for the fourth novel in my Karin Schaeffer series. If you're already hooked on Karin's story, here's your next fix. If you haven't discovered her yet, I hope you will now.
"Powerful, provocative, and pulsating with verve. Karin Schaeffer is both complex and compelling, and arguably one of the strongest female figures in contemporary crime fiction." —John Valeri,
Hartford Books Examiner
Write me at
MoneyKillContest@katialief.com
for a chance to win one of the 5 signed copies I'll be giving away on April 20th.
Katia Lief
www.KatiaLief.com