AuthorBuzz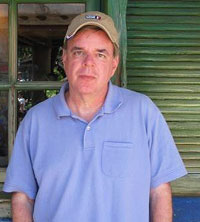 James Lilliefors
Dear Reader,
VIRAL is an international thriller that delves into the very real worlds of geopolitics and bioweapons research. Charles Mallory, a former CIA case officer, discovers the traces of a secret war with a bold objective — to create a new technologically advanced society. With the help of his brother Jon, an investigative reporter, can he break the story to the world before it is too late — before a planned "humane depopulation" takes place? This is the first book in my new thriller series. 
I'm giving away 10 copies of VIRAL. E-mail
rmartinez@sohopress.com
for your chance to win a copy. 
Sincerely,
James Lilliefors
VIRAL