AuthorBuzz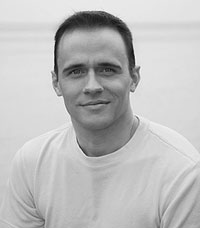 Spencer Lord
Dear Reader,
Life can be brutal. When life deals you a heavy blow, you may feel anger, anxiety, rage, jealousy, or even depression. Most people think they have to just live with these emotional disturbances, or struggle (mostly in vain) to mitigate their impact. NOT. TRUE. A technique called Cognitive Behavioral Therapy ("CBT") is the most powerful, evidence-based form of modern psychotherapy. In less than two hours, you can learn the tools of CBT, and put them to use in your own life.
If you want the most powerful and effective relief modern psychology has to offer, make the most important investment you've ever made in your future: give yourself 2 hours to read THE BRAIN MECHANIC – a layman's guide to Cognitive Behavioral Therapy. Get the book that's sweeping universities, and Hollywood. IT WILL FUNDAMENTALLY CHANGE YOUR LIFE—FOREVER.
Be one of five people to experience this two-hour brain make-over by writing to my publicist for a free copy, at:
kimw@hcibooks.com
.
Yours truly,
Spencer Lord
www.BrainMechanicBook.com