AuthorBuzz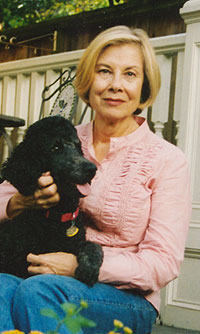 Diane Daniels Manning
Dear Reader,
Two unlikely friends, an old woman and a lonely fourteen-year-old boy, take an aging champion standard poodle to the Westminster Dog Show and heal their troubled families.
"Two strong personalities are about to butt heads and be forced to face their issues — with family, dogs and missed chances."
Crash My Book Party
I'm giving away five books. Email
dianedanielsmanning@aol.com
for a chance to win.
"Will leave a lasting impression on your heart."
Avid Book Collector
Diane Daniels Manning
www.DianeDanielsManning.com