AuthorBuzz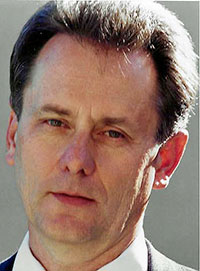 Jesse Miles
Dear Reader,
Jack Salvo is a wisecracking L.A. private investigator who teaches philosophy part-time. He knows how to handle himself and he knows Schopenhauer from Shinola. In CHURCH OF SPILLED BLOOD, he chases kidnappers, finds bullet-riddled bodies near the Hollywood Sign, and dodges bullets. Then he finds himself in Saint Petersburg, Russia. He's a fish-out-of-water — an L.A. private dick in a strange land. Then things get tough.
Tell me why you should win a free copy of the e-book. Write to me at
jessemilesbooks@verizon.net
for a chance to win.
Jesse Miles
JesseMilesBooks.com