AuthorBuzz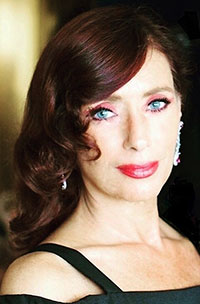 Donna Russo Morin
Dear Reader,
In writing GILDED SUMMERS, I wanted to peel back all the opulence and magnificence of the mansions of Newport, and those who lived in them, to reveal the hedonism and bigotry that resided in them as well. Through the life of Pearl, one of the "set," and Ginevra, an Italian immigrant working as a servant in Pearl's "cottage," we experience what life was like for women when the world and the millennia was changing. The good and the bad and what they were willing to do to make their dreams come true.
I hope you find the book entertaining and inspiring.
Sign up for my email (
www.donnarussomorin.com/contact.html
). Five winners will receive a signed copy of GUILDED SUMMERS as well as a clip-over bookmark with the picture of the very mansion in which Pearl and Ginevra lived.
Donna Russo Morin
www.DonnaRussoMorin.com