AuthorBuzz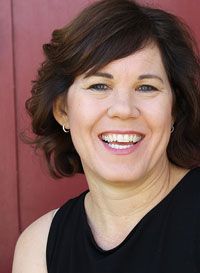 Jennie Nash
Dear Reader,
How far would you go to follow your passion? In Perfect Red, my 1950's heroine is far more daring than I will ever be. In her quest to write the story of a seductive red lipstick, she takes on the publishing world, the rules of social conformity, the dangers of a love triangle, and Joseph McCarthy himself.
Just wearing the lipstick would be a bold day for me, but that's why I created Lucy, and why I fell in love with her along the way. Book clubs say Perfect Red is "impossible to put down" and Caroline Leavitt, bestselling author of
Pictures Of You
, calls it "absolutely dazzling."
Write me at
jennie.nash@gmail.com
for a chance to win 1 of 5 copies!
Thank you,
Jennie Nash
www.JennieNash.com