AuthorBuzz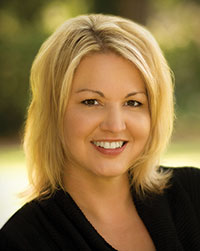 Elisabeth Naughton
Dear Reader,
I'm thrilled to share SURRENDER, the newest story in my House of Sin series!
If you're new to the House of Sin, don't worry. This is a great place to start. Danger, intrigue, romance, and suspense — this series has it all. If you've already read the House of Sin books, then you're familiar with Marco and Felicity. Surrender takes you back in time to their first meeting and a friendship that shaped an entire series.
"In a world where nothing is quite as it seems, two people will have to decide which is more important — destiny, or that elusive fairytale known as love."
I hope you enjoy the House of Sin!
Please write to
1001DarkNights@gmail.com
for a chance to win one of five copies.
Happy Reading,
Elisabeth
www.1001DarkNights.com