AuthorBuzz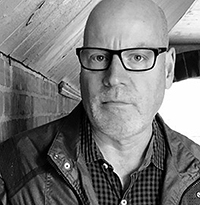 Gregg Olsen
Dear Reader,
I've always wondered why it is that people do the unthinkable. That's what's driven most of my writing in fiction and nonfiction. What is it about a perfect baby that morphs him or her into a monster?
I know that you're just like me. We can't stop looking away as we try to figure out what it is that led a perpetrator to kill. Greed? Lust? There's always something there.
JUST TRY TO STOP ME pits notorious serial killer Brenda Nevins on the run and looking for revenge. Brenda is a classic narcissist. The world is hers, not ours. She's hatched a deadly plan that will maximize the pain she wishes for others while increasing her infamy.
This is the fifth in the
USA Today
bestselling series of thrillers set her in my home state of Washington. Rainy. Gloomy. Deadly. A perfect place for a storm called Brenda.
Email me at
greggolsen@msn.com
for a chance to win one of five signed copies.
Gregg Olsen
www.GreggOlsen.com