AuthorBuzz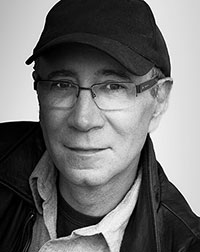 Mike Pace
Dear Reader,
Would you really do anything to save your child?
Young lawyer Tom Booker texts while driving across Memorial bridge, loses control and crashes into a minivan containing five children, killing them all. One is his own daughter. A young couple appears and offers him a time "re-wind," allowing him to miss the van and save the children. All he has to do in return is kill a random stranger by a 2 week deadline for each child in a soul exchange. He agrees, all are saved.
Two demons? Ridiculous. Obviously an hallucination. The first deadline passes and the van driver dies a horrible death.
And the clock's ticking ...
NYT
bestseller Steve Berry calls ONE TO GO "A terrific mix of murder and mayhem."
I'm giving away ten books. Write to
mike@mikepacebooks.com
and put "Give away" in subject line for a chance to win one.
Mike Pace
MikePaceBooks.com