AuthorBuzz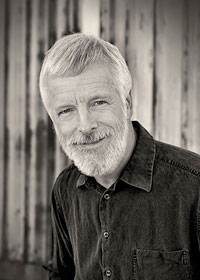 Frank Peretti
Dear Reader,
ILLUSION is a love story and sci-fi mystery about a couple who have been married forty years, are separated by tragedy, and must overcome obstacles of time, space, and human evil to find each other and rediscover the love they always had. It's an emotionally stirring story. I believe you'll find yourself entertained, intrigued, and turning pages as fast you can!
To celebrate the release of ILLUSION, I'm giving away five signed copies. All you have to do is email me at
peretti.frank@gmail.com
.
Thank you for your interest and enjoy my latest novel!
Frank Peretti
FrankPeretti.com