AuthorBuzz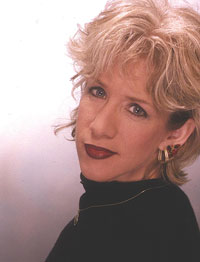 Tara Taylor Quinn
Dear Reader,
It's ground breaking. That's what my editor said to me when she first read IT HAPPENED ON MAPLE STREET. And I guess it is. It's also my life.
I'm a romance writer. I've published fifty-five romance and women's fiction titles with Harlequin and MIRA books with more yet to come. I believe in what I write – in hope and a love that is strong enough to heal even the most atrocious hurts. I believe because I know, first hand, about that kind of love.
IT HAPPENED ON MAPLE STREET is a romance. But it's real. It's the story of a young woman who never dated and then fell deeply irrevocably in love. And of a young man who loved so much it hurt. It's a tragic story. And yet, ultimately, the most beautiful story.
IT HAPPENED ON MAPLE STREET is my story. Please share in it with me.
To receive one of 5 free copies of my book, contact my publicist at:
kimw@hcibooks.com
Tara
www.TaraTaylorQuinn.com