AuthorBuzz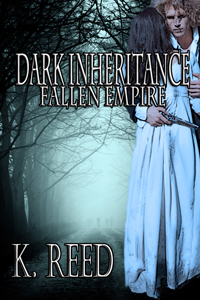 K. Reed
Dear Reader,
Enter a Dystopian Regency Romance! DARK INHERITANCE: FALLEN EMPIRE will shatter everything you think you know about Regency England. The world is in turmoil, and Grayson and Juliette are left to struggle with their feelings as they battle for their, and England's, survival.
Trivia contenst: send me an email at
kreedauthor@yahoo.com
with the name of the famous London ballroom in Regency England. Of all the correct answers, 5 random emails will be drawn to win an e-book of DARK INHERITANCE: FALLEN EMPIRE. Explore a world where Regency England is no more.
K. Reed
KReedAuthor.com